Posted: 28-11-2013
"Whatever You do. Always go up!"
- The beauty of an analog film by
Silver Mikiver
at Southbank Centre. (top & bottom pics)
Posted: 18-11-2013
Let Us
/s/PRAY -
Oh, come all ye faithful! "The Enchanted Cathedral" awaits. Your false prophets need you...
Two days' work form dawn to dusk at Stockwell HOF. Tired but pleased with details.
Really enjoyed putting work in the background. That's the perspective I exactly aimed for.
#OrigamiRiots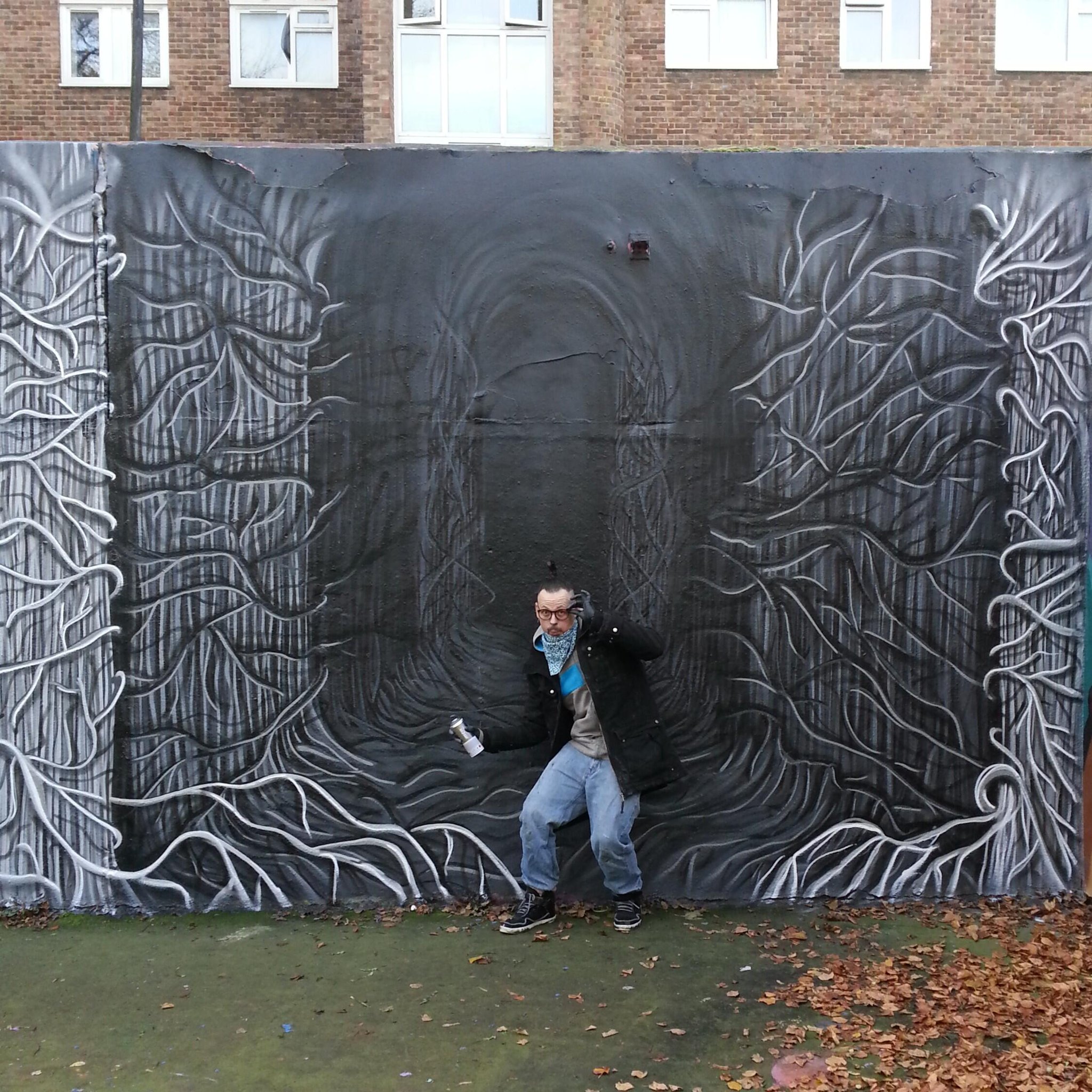 Posted: 04-11-2013
"I paint. I rap. My heart it an origami cloud!"

"CloudQuartered"
Ep is availabe now on
iTunes
and
Google Play
.
#SupportIndependentMusic.
Posted: 28-10-2013
"Year of the Paper Plane" - Original hand painted artwork on a vintage denim jacket. Uniquely studded front and back. Edition of 1.
For customised original apparel contact
thepilot@airbornemark.com
Posted: 15-10-2013
A canvas that is not a canvas...
An unique art piece on a vintage denim jacket. Uniquely studded.
#BespokePaperPlanesPurveyor
Posted: 10-10-2013
Acrylic markers and mixed media. Yes, I messed up yet another venue...
Thank you Esoteric London for the invite. It was a fun live session at recent The Free Yard ubran market. Onto the next one!
Posted: 06-10-2013
Leake Street Sumday sessions. Glad I pulled it off with scraps! Can you name some of the star constellations of the Northern Hemisphere here?
Photo by Malcolm Quiney.
★★ #YearOfThePaperPlane ★★
Posted: 03-09-2013
Just to let you know that
CloudQuartered E
P is NOW available on ★
ITunes
&
Google Play
★


"Cloudscapes are for dreamers and their contemplation benefits the soul."

Produced by Byron Hosking at The Lab Studios UK. Support Independent Music.
I'd love to hear form you, let me know how you like the record!
#UpNess